TEEC-500 Extensometer Calibrator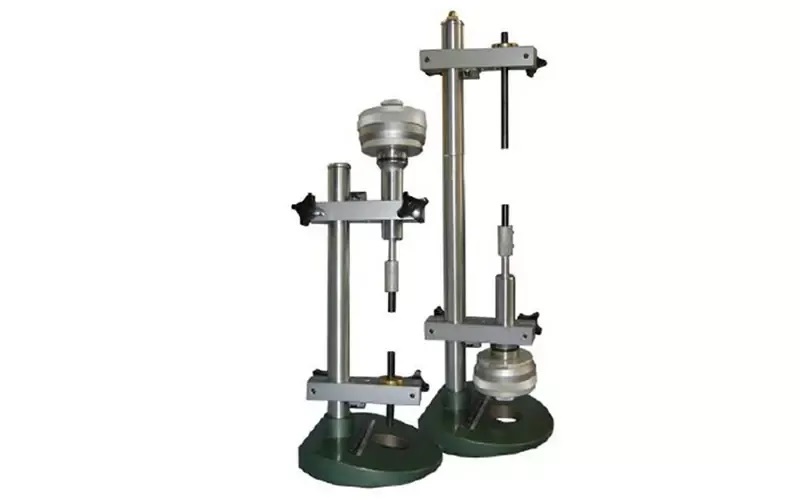 Model : TEEC-500
Applied Standard
Application
This calibrator adopts complete mechanical structure, specialized used for calibration of different kinds of extensometers.
Also, it is widely used for checking the accuracy of displacement transducer as well as the centesimal meters and millesimal meters.
It consists of accurate micro-scale switcher and test supportor. All parts are freely removable.
Standards
ISO9513:2012 Metallic materials -- Calibration of extensometers used in uniaxial testing
Specification
Extensometer scale (L Max): 500mm
Displacement length: 25mm Max
Installation hole on Support arm: Ф10 & Ф28
Axial scale for read out: 0.5mm/div..
Tuning scale on the inner rotary canister: 0.0002mm/div.
Tuning scale on the outer rotary canister: 0.002mm/div.
Accuracy: Within 0.5mm scale less than 0.5µm (absolute error)
Exceed 0.5mm scale less than 0.10% (relative error)