Axial-Torsional Digital Electronic Calibrators – Model 3590AT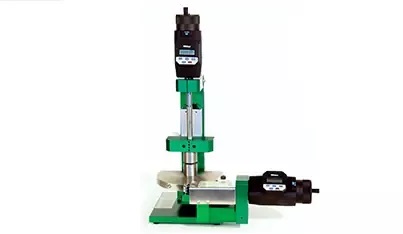 Model : 7650
Applied Standard
>The digital display reads mm and changes to inches at the touch of a button. The autozero button is a great help in calibrating. Just press the button to start readings from zero. The digital display reduces operator error.
Features
0.001 mm (50 microinches) resolution
±0.004 mm/25 mm (±0.00015 in/in) accuracy
Full 50 mm (2 inches) axial measuring range
Digital display
Autozero button simplifies readings
Foam lined case for storage included
System fully calibrated traceable to NPL (UK standards organization)
Load frame
The 3590AT can be converted into a standard Model 3590 calibrator with the optional 3590AT-3590 adapter.