Universal Friction & Wear Testing Machine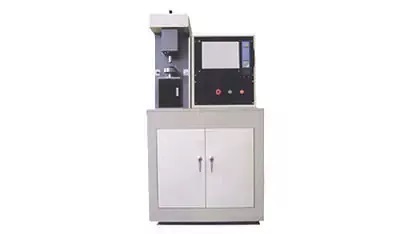 Model : MMW-1A
Description
The MMW-1A UTM for Friction Wear can simulate rolling, sliding and rolling & sliding combined movement under the certain contact pressure to complete point, line and plane simulating tests.
The UTM for Friction Wear can be used to evaluate the friction wear performance of lubricant, metal, plastics, coating, rubber, and ceramics etc.
The UTM for Friction Wear can not only satisfy the needs of traditional petrochemical industry to research, develop and inspect the various kinds of intermediate & high grade hydraulic oil, combustion engine oil and gear oil, but also can simulate evaluation on new material development and new technology research under dry condition.
Applied Standard
ASTM D-2266, D-3702, D-4172, ASTM G99
Features
The machine adopts process control principle, and combines industrial control computer with the configuration software technology and internet technology
Apply incorporate structure design, integrate embedded industry computer, configuration software, acquisition module and executor as a whole to control the test process, all test operations can be completed at the main interface of the computer
It features flexible configuration control mode, multiple friction couplings, wide speed adjusting range, simulating high temperature circumstances, and high automation.
Specification