STC Series Digital Display Spring Tensile & Compression Tester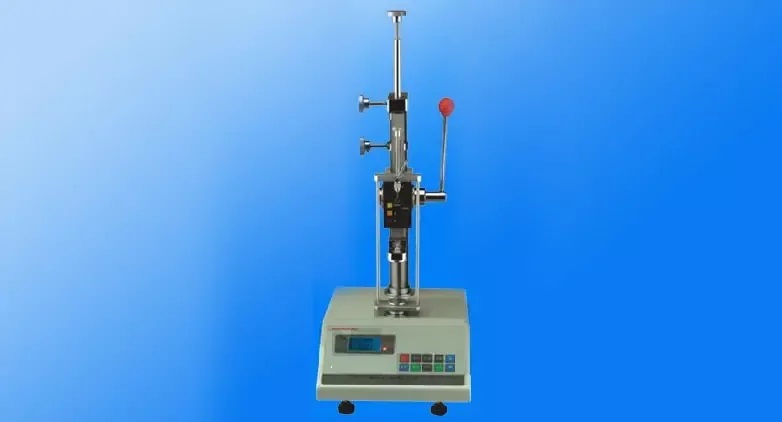 Model : STC Sieries
Main Applications
Spring tester is to test the characteristics of spring under tensile and compression mode in allowed capacity. The peak load, real load and displacement can be showed in real time. N, kgf, lbf can be displayed.


Features
Peak holding and auto-releasing function: Catching and holding the peak value in test, showing it on display for 1-10 seconds, then releasing the value and being ready for the next peak;
Comparing function: Initial input of the tolerance limit(Max/Min)enables the device to judge the measured result as Go(Green pilot lamp)/NG(Red pilot lamp)
Automatic power off function: Power off time (1-60minutes) can be set by yourself
Memory functions: Memory 10 sets of testing data, and calculate the average
RS-232C output: The output provides communication connector
Micro-printer: Printing 10 groups of tested data, the max and min value, the average value, the eligible and unqualified value.
Specification